Sweat FXBG: Elevating the Gym Experience in Fredericksburg, VA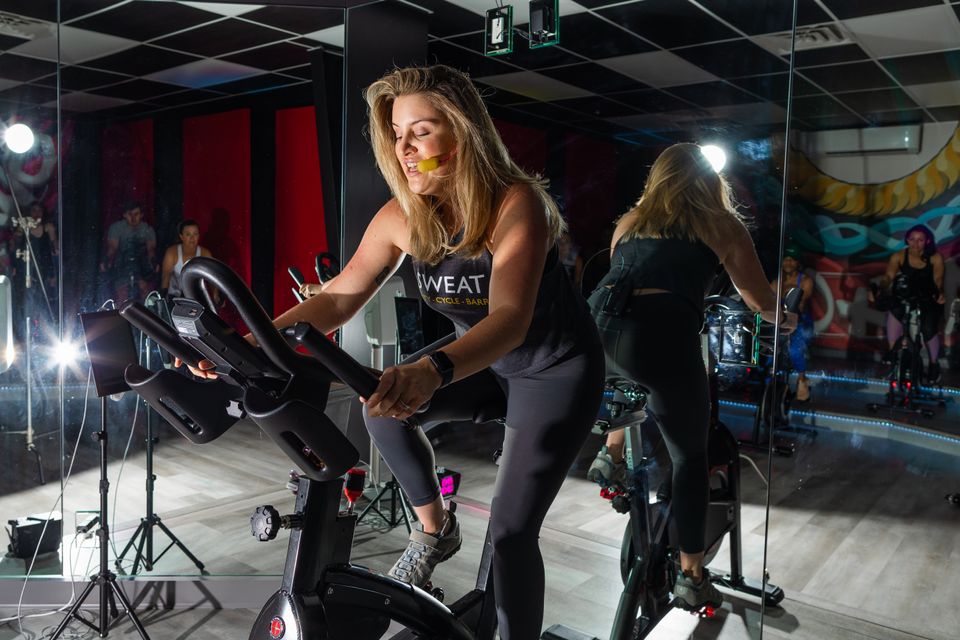 Introduction
Fitness isn't just a hobby—it's a lifestyle. For those of us in Fredericksburg, VA, finding a gym that understands this philosophy is crucial. Enter Sweat FXBG, a premier fitness studio that redefines the concept of a gym and takes the fitness experience to a whole new level.
Sweat FXBG: Beyond a Typical Gym Experience
What makes Sweat FXBG stand out from traditional gyms in Fredericksburg, VA? It's our holistic approach towards fitness. We believe that fitness is not just about pushing your body to the limits, but also about building a supportive community, fostering a positive mindset, and promoting overall wellness.
Our facilities are state-of-the-art, equipped with top-notch fitness technology, and are designed to cater to a wide range of fitness goals and preferences. Whether you're looking to sculpt your body, build strength, increase stamina, or enhance your flexibility, we have a class to meet your needs.
An Inclusive and Supportive Community
At Sweat FXBG, we're not just a gym; we're a community. We foster an environment where everyone, regardless of their fitness level, feels welcomed and motivated. Our professional trainers are dedicated to ensuring that every member feels comfortable, supported, and inspired to reach their fitness goals.
Diverse Group Fitness Classes to Match Your Lifestyle
One of the distinguishing features of Sweat FXBG is our diverse array of group fitness classes. Each class is meticulously crafted to offer a unique fitness experience. For those seeking high-intensity workouts, our HIIT and Power Cycle classes are a perfect match. They'll push your boundaries and amp up your strength and endurance. Alternatively, if a rhythm-driven cardiovascular workout sounds more appealing, our Cycle classes offer an invigorating experience that pairs perfectly with our high-energy playlists.
We also offer Barre and Pilates classes that blend elements of dance, yoga, and functional training for a low-impact but highly effective workout focusing on flexibility, balance, and core strength. If you're looking to build total body strength while enhancing your cardiovascular fitness, consider our Row classes that simulate the body's movements when rowing on water.
For those seeking tranquility and stress relief alongside their workout, we offer Yoga classes. These classes are designed to improve your flexibility, strength, and posture while fostering mindfulness and relaxation.
No matter your fitness preference or goal, Sweat FXBG has a class designed just for you. Our professional instructors are dedicated to ensuring you get the most out of every workout, supporting you every step of the way on your fitness journey.
Meeting Various Fitness Goals
At Sweat FXBG, we recognize that everyone's fitness journey is unique. That's why we offer a variety of classes and programs, from high-intensity interval training (HIIT) to metabolic conditioning and everything in between. We continuously rotate our focus areas to provide a comprehensive fitness experience that challenges you, keeps you engaged, and brings you one step closer to your fitness goals every day.
Conclusion
In the heart of Fredericksburg, VA, Sweat FXBG stands as a beacon for those looking to elevate their fitness experience. We're not just a gym—we're a place where you can grow, transform, and thrive. Join us today, and discover the difference Sweat FXBG can make in your fitness journey.
Are you ready to elevate your gym experience? Visit Sweat FXBG, the leading gym in Fredericksburg, VA. Experience state-of-the-art facilities, a supportive community, and a variety of classes tailored to help you achieve your fitness goals. We can't wait to welcome you.