Sweat FXBG: Your Premier Destination for Achieving Optimal Health and Fitness
Our belief: fitness is for all ages and stages. Sweat FXBG offers multi-studio HIIT, Cycle, Barre, Row, and Yoga with one membership. Access 10+ class types, personal training, and a state-of-the-art Sweat Lab.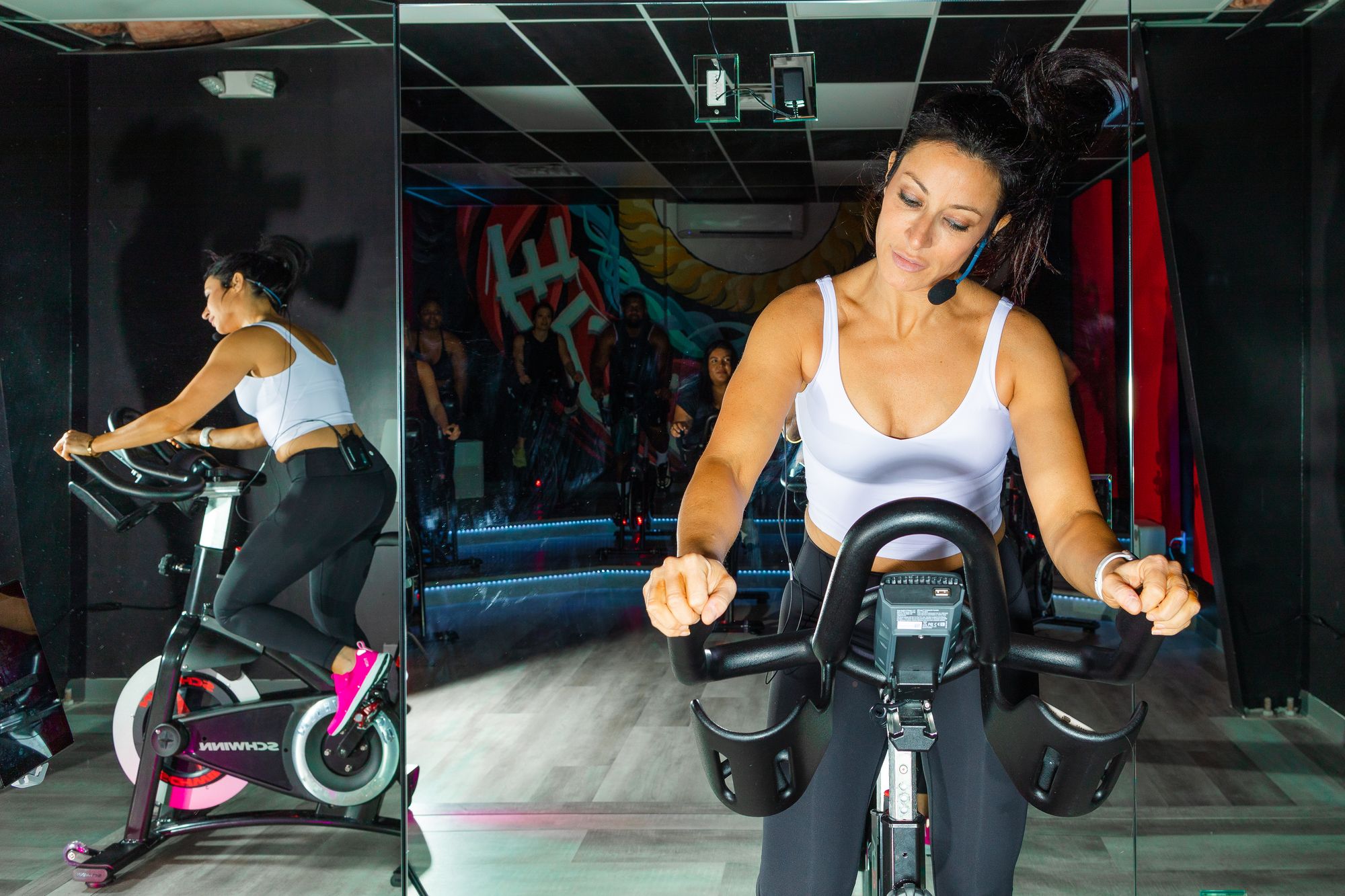 Our approach
Sweat offers the ultimate cardio and strength conditioning workouts in a single studio location.  Maximize your movements with instructor-led cardio and weight training sessions. Get lost in immersive workouts built for your body. The combination of strength and cardio training will burn more calories while toning your arms, back, abs, glutes, and legs.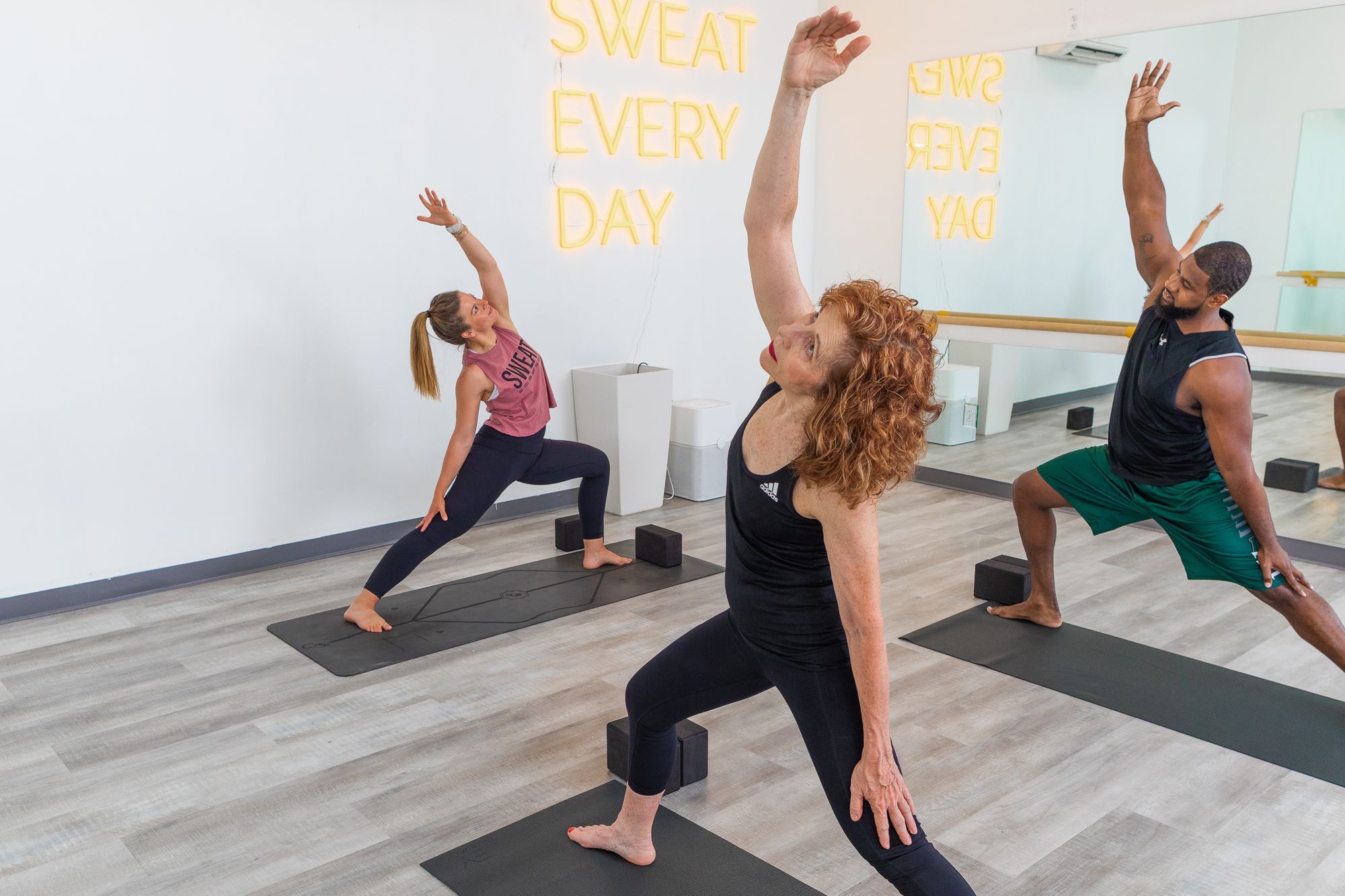 The Experience
Mix-and-match fitness classes from any of our group fitness modalities (HIIT, Cycle, Barre, Row, Yoga, Pilates, Sculpt) or chart your own course in our Lab.  Our one-of-a-kind studio combines high-end lighting and sound to ensure an experience like no other.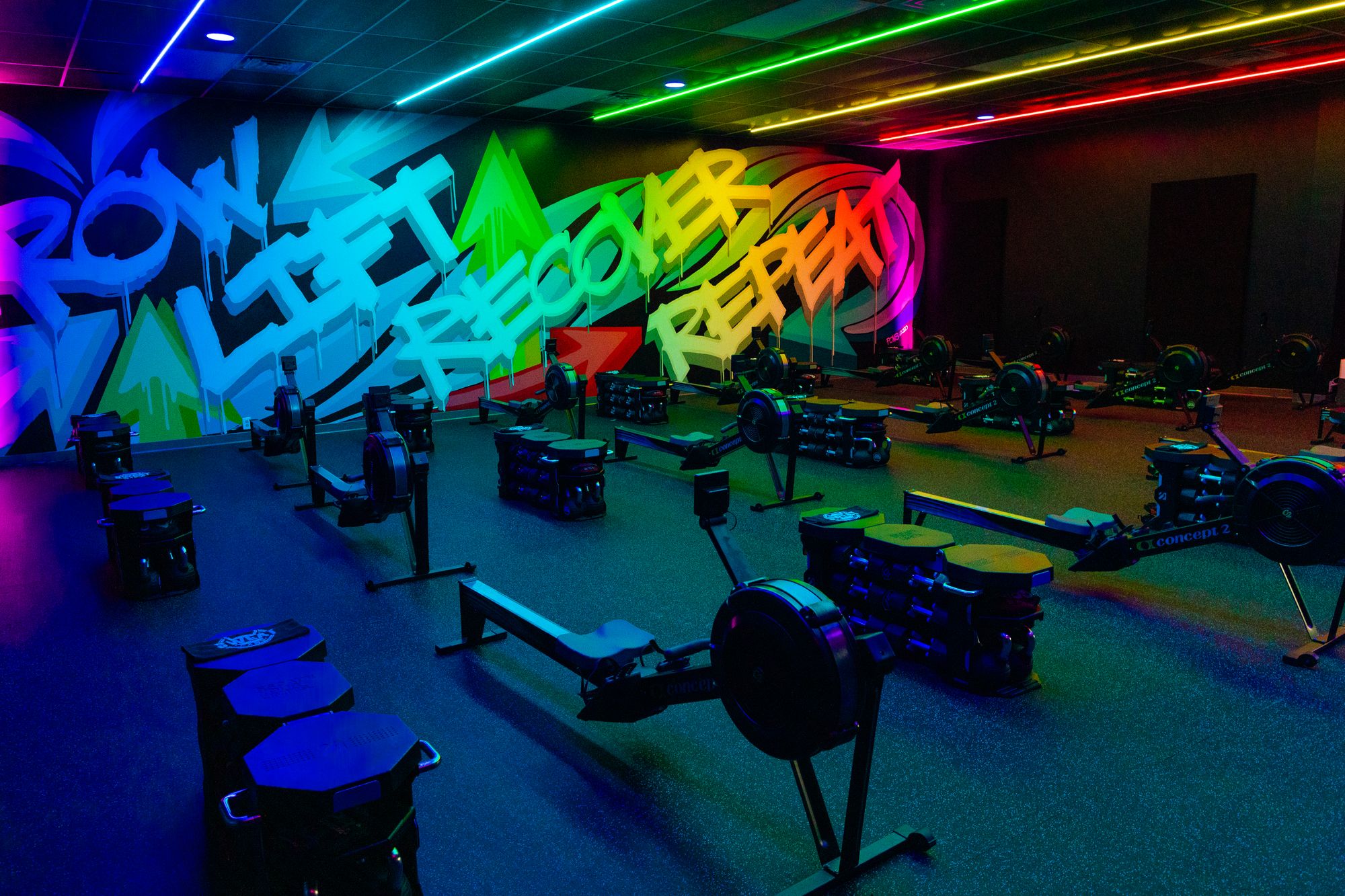 The Studio
From custom artwork to high-end lighting, sound, and equipment, Sweat is a studio like no other. We are passionate team of fitness professionals inspired to help you achieve the best version of yourself in an inclusive and judgement-free environment. Sweat is locally owned and operated and is not a franchise.
---
Member Benefits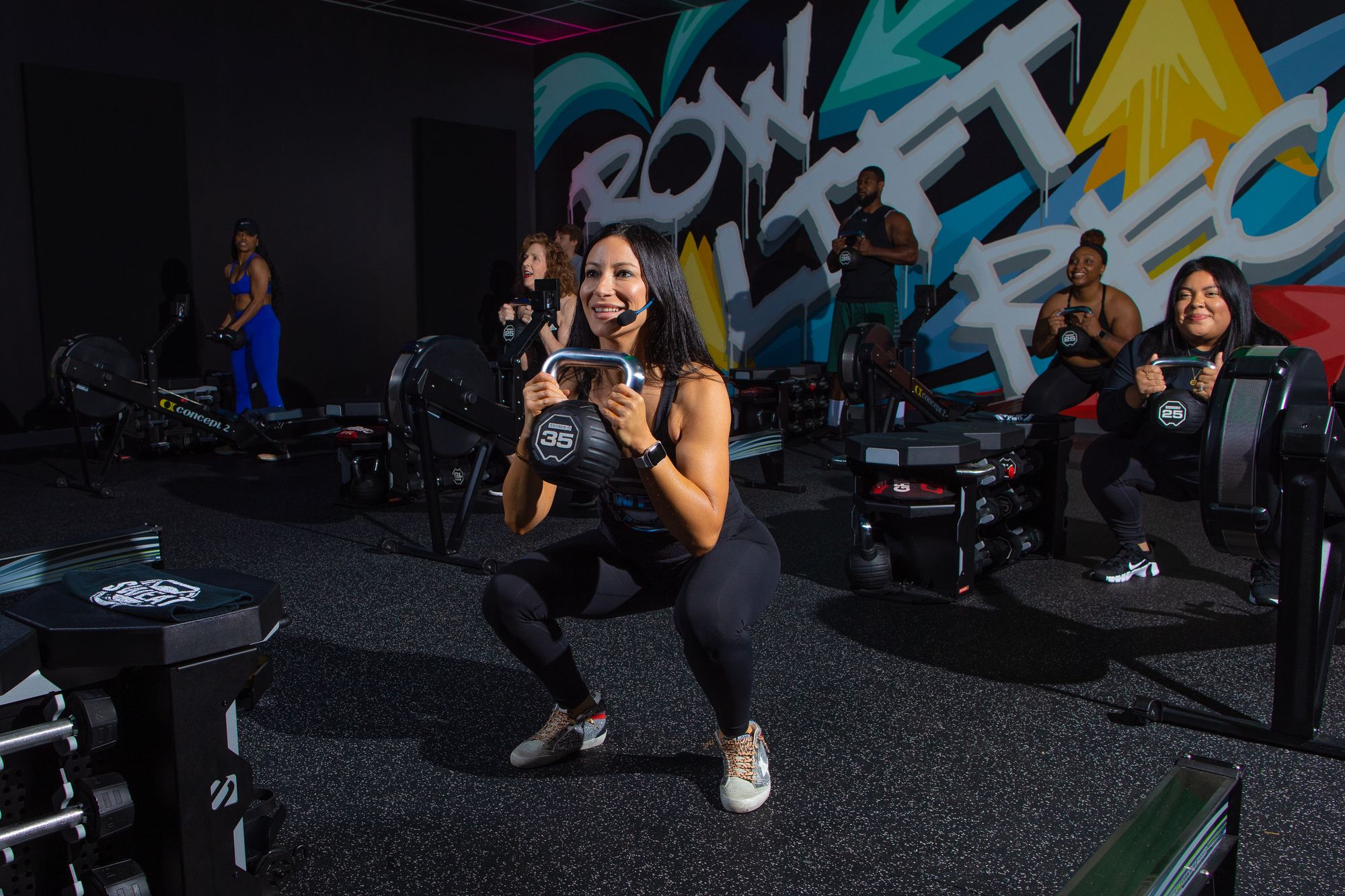 We offer group classes in HIIT, Cycle, Barre, Row, Yoga, Pilates and more, 7 days a week in our studio.
See the classes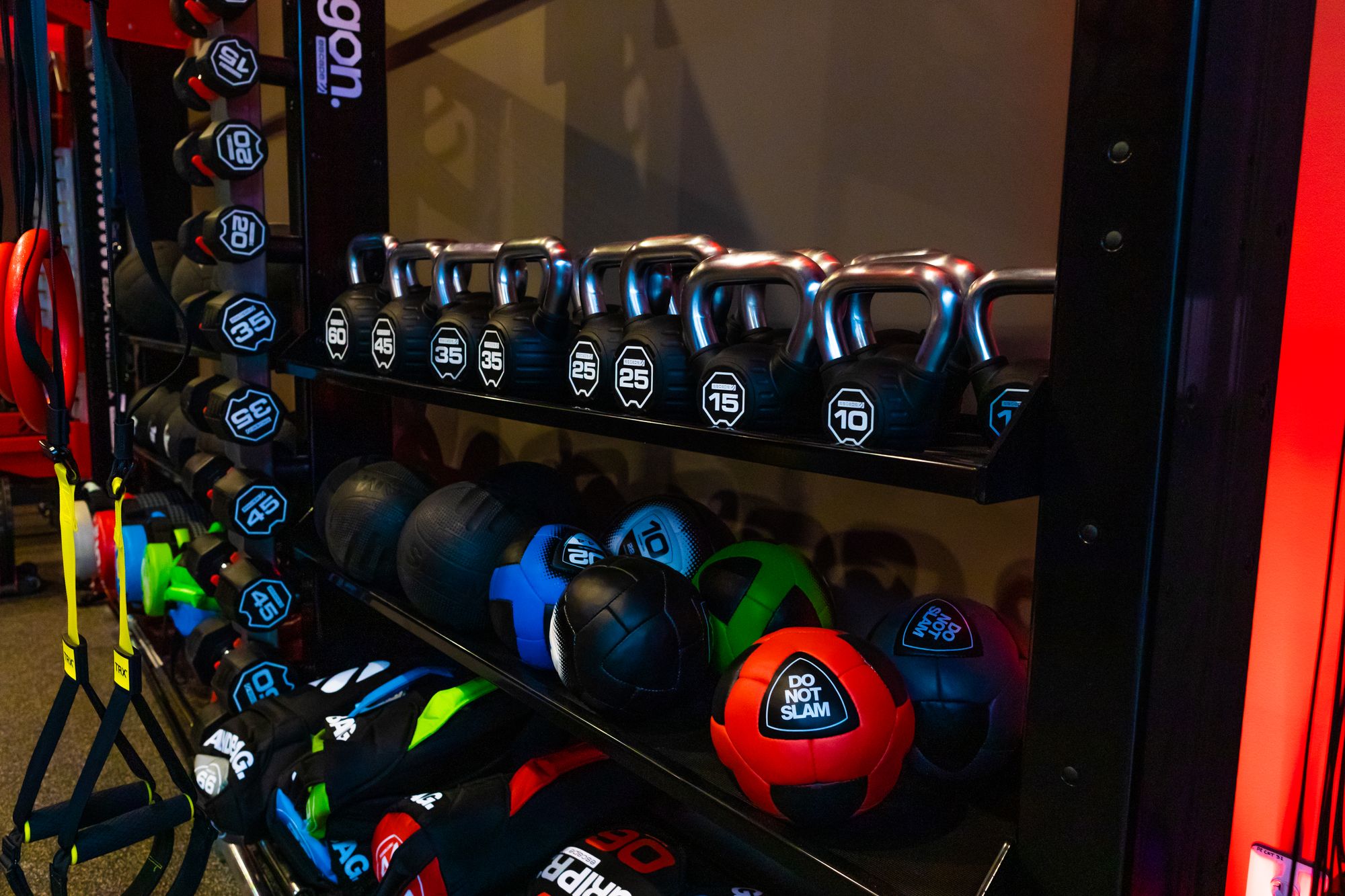 Our Sweat Lab has everything you need for your individual workout outside of a group setting. Sweat Elite members enjoy 24/7 access.
Read more about the Sweat Lab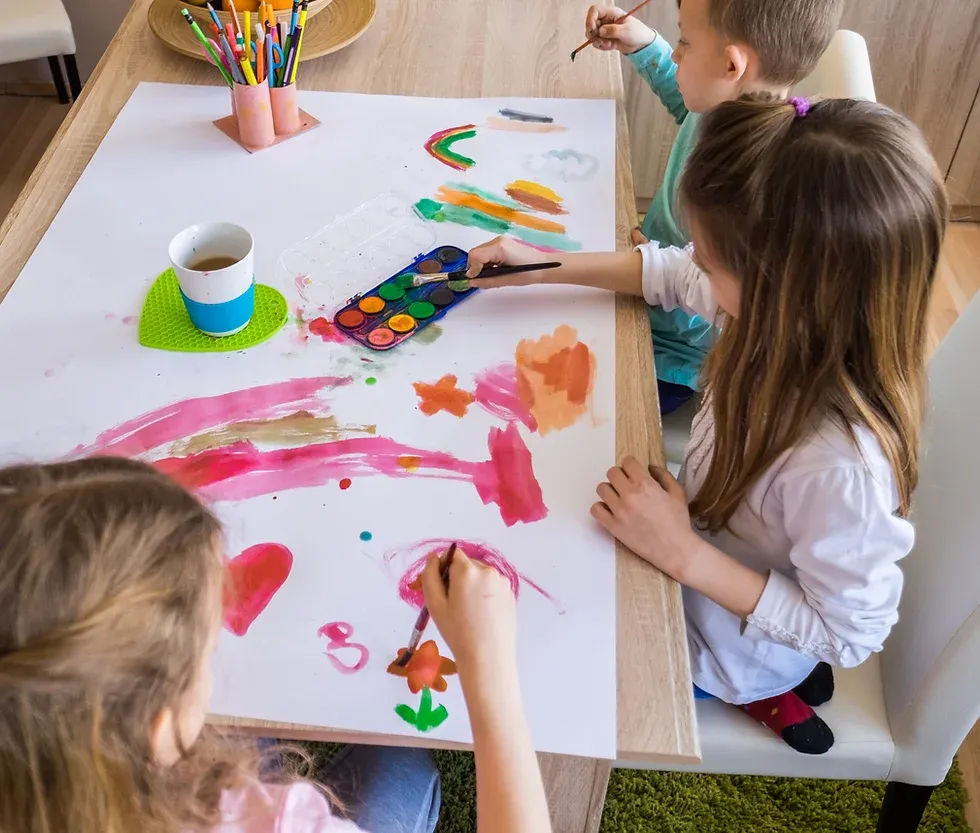 Childcare
Sweat provides free childcare on site from 8:00am-12:00 PM Tuesday through Sunday. Drop your kids off and get your Sweat on.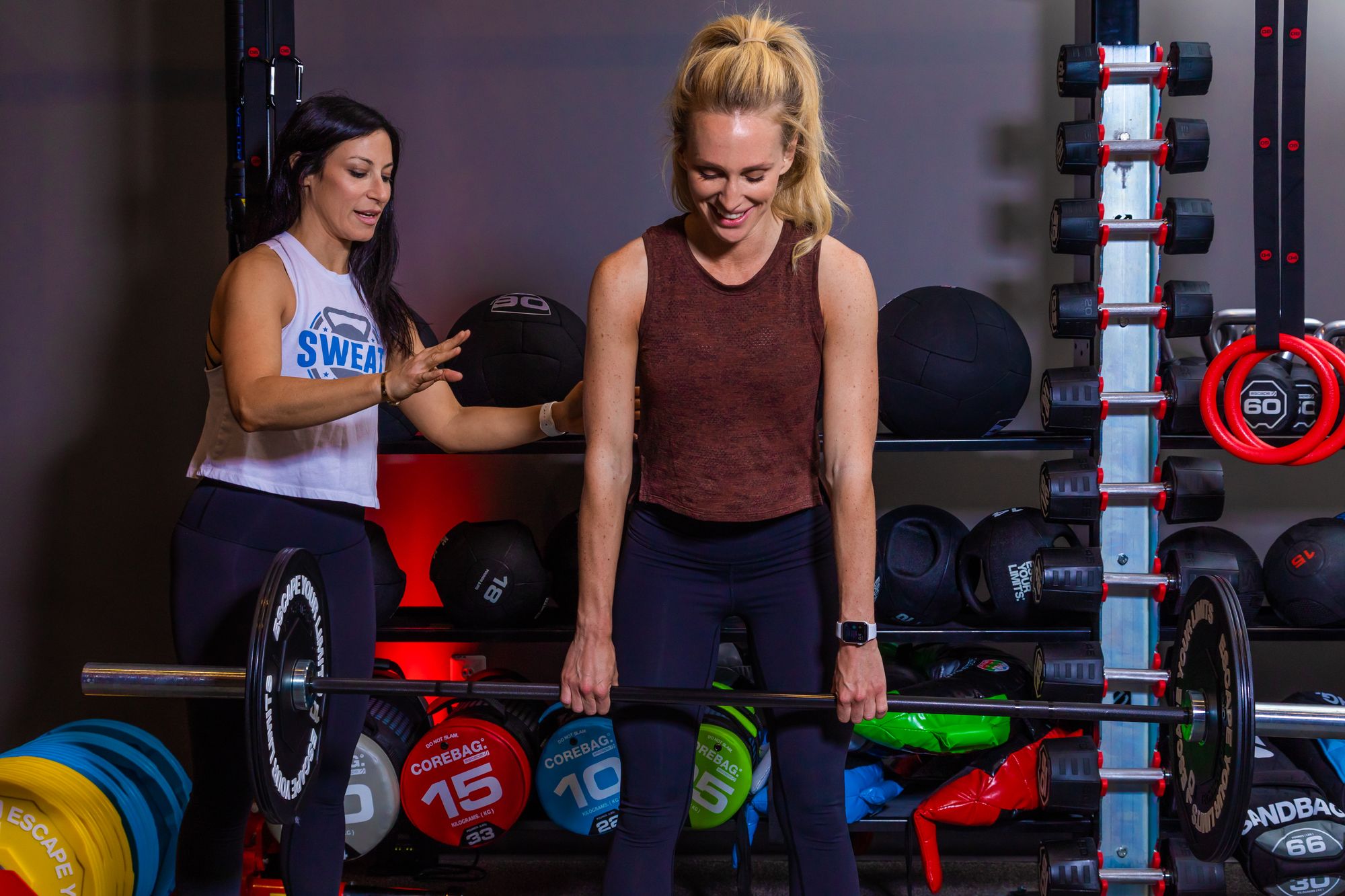 Our certified personal trainers will build a tailored program specifically designed for you and help you achieve your individual goals.
Day use lockers, shower facilities and complimentary workout towel service are all included as part of your Sweat experience.
With Sweat Elite, members have access to Fit3D scans—highly accurate body scans to track fitness progress and body composition changes.
Our mobile app makes it easy to stay connected to Sweat on the go. Reserve your classes, view the workout of the day, track progress, and more.