Unlocking Your Fitness Potential: The Incredible Benefits of a Membership at Sweat FXBG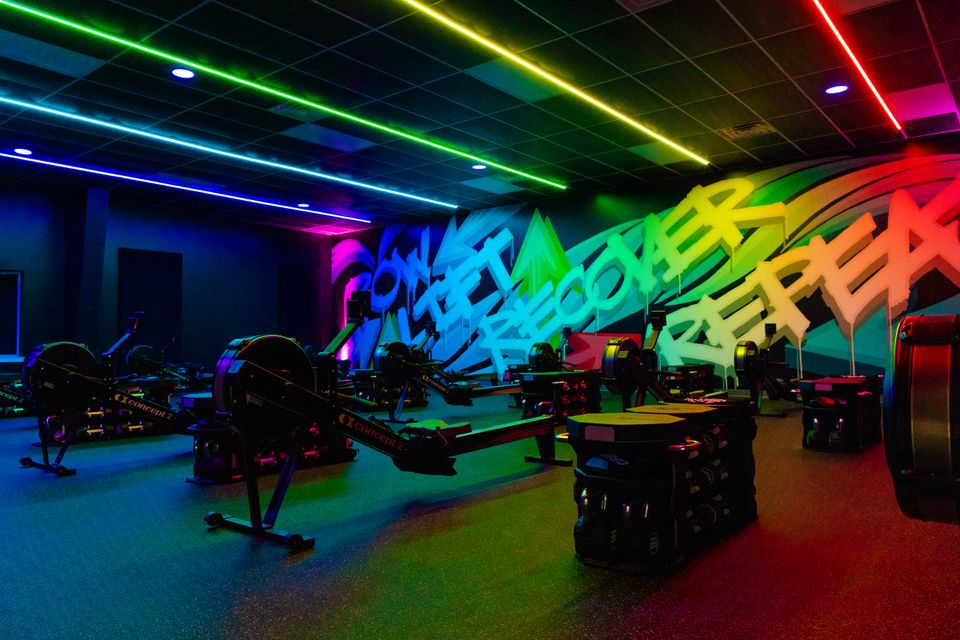 Are you ready to take your fitness journey to new heights? Look no further than Sweat FXBG, the premier boutique fitness studio that offers a membership experience like no other. With a wide range of invigorating classes, state-of-the-art facilities, and a supportive community, Sweat FXBG is your gateway to achieving your fitness goals and transforming your life.
Here's how a membership at Sweat can help you unlock your fitness potential:
Unlimited Access to Energizing Classes One of the primary benefits of a membership at Sweat FXBG is the unlimited access to an extensive variety of classes. From high-intensity interval training (HIIT) and cycle to barre, row, sculpt, yoga, and pilates, there's a class for every fitness enthusiast. Experience the thrill of pushing your limits, breaking a sweat, and witnessing remarkable progress as you challenge your body in diverse formats and workouts designed to ignite your passion for fitness.
Expert Guidance and Support At Sweat FXBG, you'll find a team of dedicated instructors and trainers who are passionate about helping you succeed. They bring their expertise, energy, and motivation to every class, ensuring that you receive proper guidance and support throughout your fitness journey. Whether you're a beginner or an experienced fitness enthusiast, our instructors are there to push you beyond your limits, keep you accountable, and help you achieve your desired results.
State-of-the-Art 24/7 Access to the Sweat Lab As a member, you gain exclusive access to the Sweat Lab, a cutting-edge fitness facility equipped with state-of-the-art equipment. With 24/7 availability, you have the freedom to work out whenever it suits your schedule. From free weights and cable machines to Concept2 rowers, Peloton bikes, treadmills, and more, the Sweat Lab offers a comprehensive range of tools to support your fitness goals and provide an exceptional workout experience.
Flexibility and Convenience We understand that life can get busy, which is why Sweat FXBG is committed to providing flexibility and convenience to its members. With a diverse class schedule and multiple session durations, ranging from 30 to 60 minutes, you can easily find a time and format that fit your lifestyle. Additionally, the three no-show waivers per month offer you the flexibility to reschedule classes without penalties, ensuring that you can make the most of your membership, even when unexpected events occur.
Engaging Community and Supportive Atmosphere Sweat FXBG is more than just a fitness studio; it's a thriving community of like-minded individuals on a journey to improve their health and well-being. Experience the power of a supportive environment where everyone cheers each other on, celebrates milestones, and provides the motivation needed to push through challenges. Engage with fellow members, make new friends, and enjoy the collective energy that elevates your workout experience to a whole new level.
A membership at Sweat FXBG unlocks a world of possibilities for your fitness journey.
From unlimited access to exhilarating classes and expert guidance to state-of-the-art facilities and a supportive community, Sweat FXBG is dedicated to helping you reach your fitness goals and transform your life. Take the leap, join Sweat FXBG today, and experience firsthand the incredible benefits that await you. Embrace the opportunity to elevate your fitness potential and embark on a journey of strength, confidence, and well-being like never before.